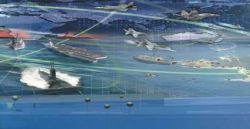 Central Design Bureau of HYDROACOUSTICS is the modern enterprise, dealing with design, manufacturing, repair and modernizing of hydroacoustic and acoustic equipment.
The main lines of development and scientific research directions are the following:
1. Creation of defensive complex systems of underwater lines;
2. Position hydroacoustic stations and intruder alarm systems;
3. Radiohydroacoustic buoys of different purposes;
4. Hydroacoustic diver tracking stations;
5. Shipborne and helicopter hydroacoustic stations;
6. Hydroacoustic transmitters and broad band arrays with different power range and operation conditions;
7. Underwater sound velocity measuring systems;
8. Repair and technical support of operation of hydroacoustic complexes, stations, arrays, transmitters.