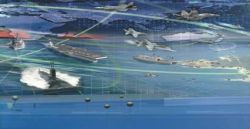 SHIP HYDROACOUSTIC STATIONS REPAIR AND MODERNIZING
Authors: Shamarin I., Iezhel M., Savina I., Alekseenko A.
In the article there is the short characteristics of hydroacoustic equipment which is represented on Ukrainian, Russian and other naval ships.
The optimal lines of hydroacoustic stations modernizing, which can provide the improvement of warships performance characteristics, are considered in this article.
The article is published in the Science-industrial Journal "ARSENAL-XXI" №3-4, 2009. Kyiv, Ukraine.
(E-mail:arsenal-2137@list.ru).

30.01.2010